October 29th, 2020
Golf 2020 a Year in Review
2020 has been a year unlike any other, with many industries and businesses having to adapt to functioning in COVID-19 times and golf is no exception to the rule. Despite many businesses closing down in the first quarter of the year, including golf courses for a period of time, the public's interest in golf and reservations for a day of golf have seen an increase in 2020 as other sports and leagues have been put on pause due to the pandemic, with golf being regarded as one of the safest sports to partake in.
The nature of golf being a social distancing sport to begin with attracted many Americans during the pandemic, as Dave Comaskey, the Golf Operations Coordinator at City's Golf Service Department claimed this year has exceeded their expectations in terms of players on the course. In the same quote Comaskey said "We started to see a lot of new people to the game that had either never played before or hadn't played in a number of years and just knowing golf was a safe sport to partake in, they joined." He is not an isolated case however, as all golf clubs have seen a significant increase in the numbers of players looking to get some time on the fairways during the lockdown and the numbers continue to impress further in the second half of 2020. He later added that this year's success reminded him of when Tiger Woods came into the golf scene for the first time and played a major factor in the spike of interest in the sport.
As the year went on even more people started showing interest in the sport, with a poll taken by the Washington Post-University of Maryland in May claiming that 41% of Americans supported their states allowing the reopening of golf courses, a percentage higher than any other business measured in the poll. With high demand, but also a high risk of spreading COVID-19 golf businesses around the world had to adapt quickly.
Measures Taken By Golf Businesses to Protect Enthusiast Golfers
The first thing on the list to be COVID-proofed were bunkers, as traditionally golfers would use nearby bunker rakes to maintain the bunkers on the course after hitting the ball inside one, but that meant the rake was used by multiple people throughout the day, something that wasn't going to work anymore, so here are a few things clubhouses and golf courses around the world did:
The first suggestion that came up for many people was to leave all rakes on the course, but provide players with liquid sanitizer or wipes to be used before and after touching the rake.
In some cases a committee came to the conclusion that keeping rakes on the course was too dangerous, so they advised players to try and smooth the disturbed area with their feet or the club after hitting a ball from the bunker.
Others opted for keeping the rakes, but assigning one of them to each golf cart, advising each group to designate a single individual to be on rake duty, therefore eliminating the element of sharing the same rake with other people.
Some clubs opted to give each player their own rake, collecting them for disinfection before handing them out to the next group of players.
As a last resort some committees were more open to bending the traditional rules of golf and allowing a player to place the ball somewhere else in the bunker without penalty.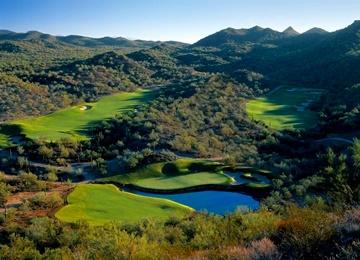 Is This the End of the Golf Cart and Flagpole?
Another common thing that is shared between golfers are the carts themselves, which also had some new rules attached to them to keep it safer for players on the course:
The most common solution was to give each player their own cart, therefore eliminating the possibility of players sitting next to each other, however this proved to be a costly solution on top of the fact that you need to have enough carts to give to everyone in the first place.
Another solution that some clubs have tried was introducing a glass panel in the carts to separate the players.
The safest way however, proved to be just walking to the ball instead of driving a golf cart, something that was advocated by many golfers even before COVID due to the health benefits that come from the physical activity.
Another element of the course that players have to interact with is the flagpole which normally has to be removed when aiming for the hole at close range and then put back in place after the player is done with the course. Here too clubs have found many different ways to address the situation:
The most common solution was to remove the flagpole entirely, but this meant players had to be instructed as to where the hole is as they were no longer able to see it from a distance, so clubs had to give players maps and detailed instructions about the course.
Others decided to keep the flagpole, but give players the means to disinfect it after each use.
Other clubs decided to assign a person to handle the flagpole in each group, similar to the rake solution for bunkers, while some have assigned a person from their own staff to do it.
On top of the flagpole, there is another element of the game that poses a safety threat, the hole itself, as golfers would have to reach in and grab the ball after each put, meaning the edges of the hole would be touched by many different people over the course of one day, and here we have what might be some of the most controversial solutions among golfers:
Some clubs have decided that the best way to stop people from reaching into the hole in order to retrieve their ball was to eliminate the necessity to do so, therefore modifying the hole by raising the cup.
Others have opted for placing various objects into the hole or around the flagpole such as foam pool noodles or plastic piping, so that the ball would be unable to fall to the bottom. This created many disputes about what counts as in and what counts as a miss, as any foreign object inside or nearby the hole could affect the trajectory of the ball or prevent it from entering the hole.
Finally, the last element of the game that needed an update was the scoring, which has already been updated in a vast majority of locations as of 2019, now having the ability to keep the score electronically. Because of that many clubs were already prepared when it came to a safe scoring system, but for those who didn't have an app ready to go for this particular scenario, other methods have been used to keep track of the score such as:
Transmitting the score via email or text message
Taking a picture of the scoreboard and sending that via email
Allowing people to use third-party apps to keep track of it
While some of those measures spanned controversy among professionals, the casual players were thrilled just having the ability to safely play golf and relax outdoors, as is the case of Linsey Chamberlin who returned to golf for first time in eight years on Mother's Day amid a global pandemic and was very pleased with the experience. In a year where a majority of sports have been put on hold, golfing still remains one of the safest ones out there, so if you're looking for an outdoor activity with minimum risk you can make a reservation at your nearest golf course right now and enjoy a day of relaxation on the green.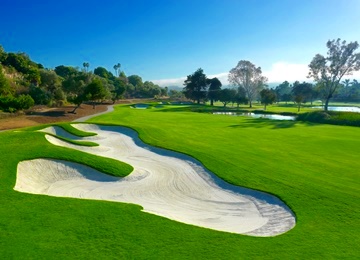 What Do Golf Experts Have to Say?
We've asked several golf experts about their opinion on Covid-19 affected the golf vacations scene, recommendations for a safe return to play, and what the future of golf may have in store. Here's what we've asked them and how they've responded:
What was the most noticeable change the COVID caused in the golf trips scene?

"There were several noticeable changes that COVID brought to the golf trip scene. Golf courses, like other businesses, quickly realized that they had to put out a "safety first" stance in order to attract patrons. While golf already is socially distant activity in many respects, there has been several other things emphasized:

Sanitizing carts after each use
Singles riding in carts in order to promote social distancing
Plexiglass installed in the pro shops and snack areas
Limited dining options and seating
Items placed in the cup to reduce physical contact with the hole or flag
Hand sanitizer everywhere
Masks required in the clubhouse
Tee times that were more spaced out"

What were some of the measures implemented to keep players safe?

"I guess many of the previous answers are actually for question #2. Specifically for golf trips, early on there were several states that weren't allowing golf to be played or restricted outside play. Private clubs got restrictive very quickly on guest play; especially unaccompanied. Travel restrictions and concerns shut things down pretty fast. I have no idea how Cabot is surviving this year with Canada not allowing U.S. citizens to come play because I'm sure they get more Americans than Canadians playing there. Even travelling and staying at hotels that traditionally serve a breakfast have mostly been reduced to "grab and go" bags."

Will we lose the 19th hole forever?

"We aren't going to lose the 19th hole forever. Sitting around and talking about the round while eating and drinking is too much a piece of the culture around golf for a lot of players. Ultimately it is the comradery golf offers that keeps it going. As more information is acquired about COVID and as a vaccine is effectively implemented across the world, you'll see the 19th hole do well again."

What is your prognosis on the 2021 golf scene?

"The golf scene will be strong in 2021. I was playing in Chicago this summer and the head pro at the course I was at told me that he did more club fittings in one month this year than he had done in the previous three years combined. Golf was one of the few activities that was still able to be enjoyed during the pandemic and it really gave it a boost. While some courses have suffered, most have had record years. And once you get the golfing bug, there is no turning back ha ha!"

Will we see a "new normal" in golf and if yes what are your thoughts on that?

"There will be a new normal in the world in general, not just in golf. In Asia it has been customary for many years to wear a mask in public when you aren't feeling well. They view it as a courtesy to others. Americans for the most part probably thought it was odd to see people wearing masks in public, but it has become so common during the pandemic that I can see it becoming "normal" to wear a mask more often; particularly in the winter months when flu and coronavirus infections are more common. But specifically to golf, I could see holes not being cut as deep, less ball washers being made available on the course, and not shaking hands on the 18th hole as traditionally has been done. Opportunities to just reduce the amount of contact in general is mostly what you'll see, but overall, golf has "played" this year much like it always has which has been some of the appeal. People like normal, it is comfortable to them. The biggest change in golf will be getting people comfortable travelling again. Places like Scotland and Ireland had to suffer this year with Americans not coming over near as much. In fact, I was talking to a staff member at Coeur d'Alene Resort in Northern Idaho. Traditionally they have relied on a lot of corporate play and outings to fill their golf course. With the restriction in numbers for gatherings, they had to rely more on daily play and were very successful catering to that crowd. It has caused them to rethink their approach entirely and what clientele they are trying to attract. Lastly, I think you could see tournaments handled a bit differently where there aren't big gatherings for dinners or awards. There are some great apps that do live scoring and can provide a way for players to know exactly what is going on in a tournament without congregating around a leaderboard. I think you'll see more of that emphasized. I've used scrolf.com for years for scoring events and everyone loves it."
Answers provided by William Satterfield at Golf Course Gurus.
What was the most noticeable change the COVID caused in the golf trips scene?

"For me, the most noticeable change was that so many clubhouses, restaurants and bars were either closed, or operating at greatly diminished capacity."

What were some of the measures implemented to keep players safe?

"As I noted before, many clubhouses, bars and restaurants were either closed, or operating at reduced capacity. Courses are encouraging people to take tee times and pay online. At my local courses, I'll often pay online and just wave at the pro through the window as I arrive for my tee time. I walk nearly all my rounds, but I've noticed that some clubs have put plastic dividers in the carts. Leaving the flag in the cup is now a regular part of play. People have stopped complaining about pool noodles in the cups. Rakes are gone from many courses."

Will we lose the 19th hole forever? (that's the bar in golf slang)

"No. Vaccinations will enable us to resume something more nearly approaching the life we had before COVID."

What is your prognosis on the 2021 golf scene?

"2020 seems to have been a record year in terms of rounds for many courses, as people looked for opportunities to socialize outside in relatively safe conditions. Hopefully, those people have discovered (or rediscovered) the sport and will continue to play going forward."

Will we see a "new normal" in golf and if yes what are your thoughts on that?

"I wish the term "new normal" would go away. Nothing about 2020 was normal. And even though we may still be distancing and wearing masks into 2021, I have faith that science and technology will enable us to return to being able to enjoy each other's company in person."
Answered by John Retzer at Golf Blogger.