Corporate Golf Outings
Golf Trip Junkie specializes in creating first class Corporate Golf Outings for the ultimate team bonding, relationship building, and reward for exceptional customer loyalty experience. From the board room to the golf course, Golf Trip Junkie will help determine the best destination suited for your group and budget, leaving a lasting impression and impact on your guests.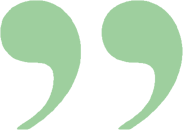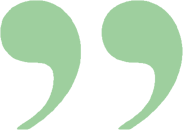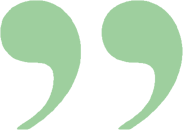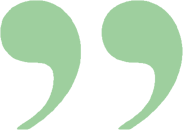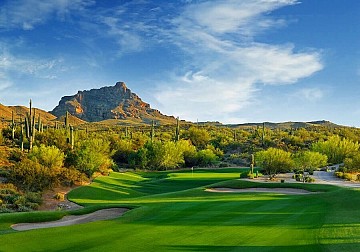 Arizona
» We-Ko-Pa Resort & Conference Center
Located in Fountain Hills, AZ and 20 minutes from Phoenix Sky Harbor International Airport, the AAA We-Ko-Pa Resort & Conference Center provides the ultimate setting for a Corporate Golf Outing.
Surrounded by Red Mountain, Four Peaks, and the rest of the Superstition Mountains, We-Ko-Pa Resort is home to two award winning and highly acclaimed golf course – the Saguaro Course and the Cholla Course.
The Cholla Course is a Scott Miller design, consistently ranked within the top 10 golf courses to play in the state of Arizona. Cholla is a great design that will certainly challenge every club in the bag, creating a wonderful golf experience.
The Saguaro Course – a Coore & Crenshaw design – is ranked as the top golf course to play in the state of Arizona. A different look than its sister course, Cholla, it exudes wide fairways and the opportunity for great shot-making. Essentially, this fantastic golf design would be considered Scotland Links golf in the desert.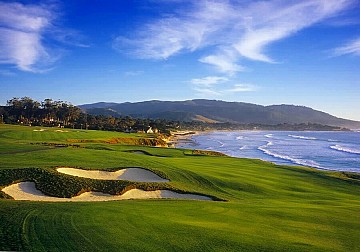 California
On top of the golf world sits Pebble Beach Resorts®. With award winning lodging options to choose from, starting with the famed Lodge at Pebble Beach Resorts®, Pebble Beach is the perfect setting for a Corporate Golf Outing. In addition to the Lodge, guests can also enjoy their time at The Inn at Spanish Bay and Casa Palmero.
Without much hesitation, the overall experience, setting, views, and golf course design at Pebble Beach are second to none. Pebble Beach Golf Links™ is the ultimate, and at the top of most golfers bucket list golf courses, is the home to some of, if not the best views on a golf course found anywhere in the world. Well known for hosting several championship golf tournaments since its inception, Pebble Beach Golf Links™ would be the most rewarding and memorable experience.
Not to be outdone, Spyglass Hill™ Golf Club is also an incredible test of golf. Also treated with exceptional views, however, it is known to be the more difficult of the golf courses at Pebble Beach.
When golfers have completed their Pebble Beach and Spyglass Hill experience, the next obvious choice for a memorable and enjoyable experience is The Links at Spanish Bay™.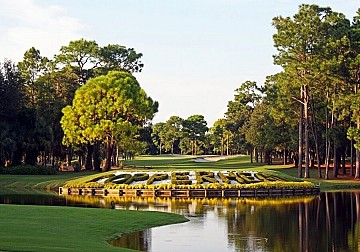 Florida
Innisbrook Resort, considered by many, to be one of Florida's best golf resorts. With exceptional lodging options your choice ranges from Deluxe Guest Rooms, Executive Suites, and 1 and 2-bedroom suites, Innisbrook Resort is first class all the way.
Not only are the lodging options at the top of their league, so are the golf courses on-site. Ranging from various challenges and experiences, each of these courses will challenge golfers in different ways. The leader of the group is the famed Copperhead Course, which plays host to the PGA Tour's Valspar Championship every March. A favorite among tour players for a classic design, it will no doubt be a favorite among your guests.
The Island Course is also a unique challenge to golfers, one that will leave a lasting impression on all guests. The course has tight fairways, plenty of bunkers, and water hazards so they best come prepared to play.
The South and North Courses at Innisbrook Resort will provide your guests with some breathing room, however, the golf courses are no less enjoyable to play.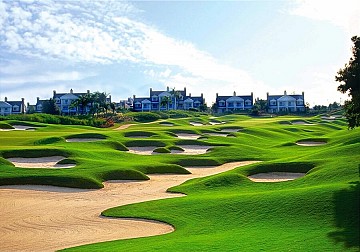 Florida
Reunion Resort, located in Orlando, FL is a top of the class golf destination for Corporate Golf Outings. With a plethora of lodging options to choose from, ranging from villas to luxurious private vacation homes, ideal for hosting, gathering, and celebrating as a group.
Of course, what's a corporate golf retreat without the golf? At Reunion Resort, your guests will enjoy 3 premier championship golf courses - the Palmer Course, the Nicklaus Course, and the Watson Course - All sure to provide great golf fun and enjoyment!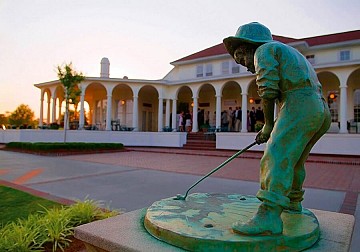 North Carolina
One of the most highly acclaimed golf destinations worldwide, Pinehurst Resort is the epitome of world class golf, serene experience, and a relaxing environment.
The lodging options at Pinehurst Resort range from the famed Carolina Hotel, The Manor Inn, The Holly Inn, The Condos, and The Villas, all of which provide a unique experience in of themselves.
Leading the way in golf at Pinehurst Resort is the famed Donald Ross design, Pinehurst No. 2. A classic design has withstood the test of time and technology, even more now following the recent restoration by the design team of Coore & Crenshaw.
Included in the vast golf options at Pinehurst Resort are other highly touted championship golf courses, namely No. 4, No. 6, No. 7, No. 8, and No.9. Each of these golf courses have been masterfully created by some of the best golf architects in the game – Jack Nicklaus, George and Tom Fazio, and Rees Jones. Completing the group of 9 resort golf courses are Pinehurst No. 1, No. 3, and No.5, all of which will provide guests with a unique and enjoyable golf experience.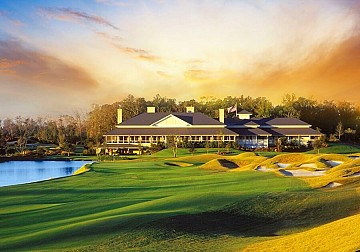 South Carolina
An overall great spot in Myrtle Beach for a Corporate Golf Outing, for any size group. With numerous villas to choose from in close proximity to one another plus the great golf courses all on site, your guests are in for a relaxing first-class treat.
Barefoot Golf Resort itself is home to four fantastic golf courses of varying design and challenges brought to you by legends of the game and golf architect world – Pete Dye, Davis Love III, Greg Norman, and Tom Fazio.
The clubhouse at Barefoot Golf Resort is a phenomenal design and set up for any size group. Furthermore, the staff at Barefoot Resort are some of the most accommodating and professional that we work.
From start to finish, everything that you encounter at Barefoot will leave a lasting impression on your Corporate Golf Event.