August 01st, 2023
#AskSean: Do You Have Any Travel Tips for Our Scotland Golf Trip?
Golf Travel Tips, Scotland, #AskSean
After spending 12 days and playing 18 rounds of golf in Scotland a few years back, essentially hitting the entire country for golf and experiencing several different weather conditions, I have a pretty good (actually, really good) handle on some great travel tips while playing your rounds of golf. Some may be obvious, while some may surprise more than anything.
Let's get started...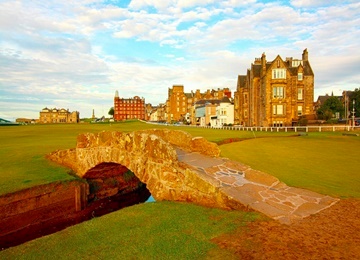 1. Rain Gloves Are a Must
There is no question that rain gloves saved us on rainy days. Surprisingly, the goal when it rained was to get those things as wet as possible. We would walk down the fairway rubbing our hands on the front of our rain jacket to achieve our goal. The wetter, the better. Essentially, the wetter they are, the tackier they become, which is ideal as there are no worries of slippage during the swing. The beauty of getting the rain gloves nice and wet it allows you to not worry about wet grips during your round of golf.
I will be the first to say that it is a little uncomfortable at first, wearing a glove on both hands, but it is far better than stumbling, scrambling, and stressing to keep everything dry.
There are a couple of options out there, in particular, the FootJoy Rain Drip Gloves. Lastly, when it comes to rain gloves, depending on the length of your Scotland golf vacation, I would suggest bringing a couple of pairs.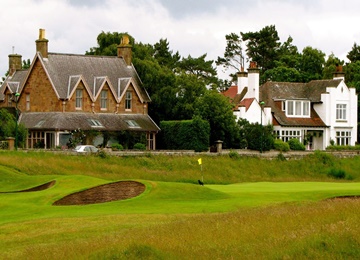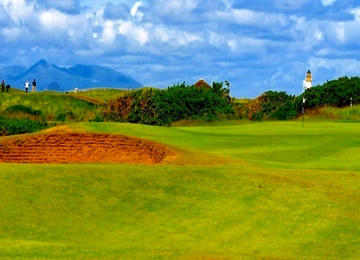 2. Umbrellas Are NOT a Must
Listen, when it rains in Scotland, normally the wind is blowing pretty well, so why ruin a round by fighting, struggling, and chasing an umbrella? Furthermore, you're wearing rain gloves, and that solves a good chunk of your problems anyway, so leave your umbrella at home.
Part of the fun of playing golf in Scotland is experiencing the elements during the course of play, and you will very likely experience some of the elements, so this tip, along with the rain gloves, will make things easier.
3. Bring a VERY GOOD Rain Suit
None of this water-repellant or water-resistant stuff; no, you will want a solid waterproof rain suit. My suggestion for your Scotland golf vacation is a Mizuno Rain Suit or a FootJoy Rain Suit. Personally, I am a big fan of the Mizuno Rain Suits, as many of them have tear-away sleeves, which is perfect for when the rain subsides.
Included in this tip would also be a thick toque to keep your head and ears nice and warm. In fact, a great souvenir, so why not pick one up prior to your round of golf in the Pro Shop?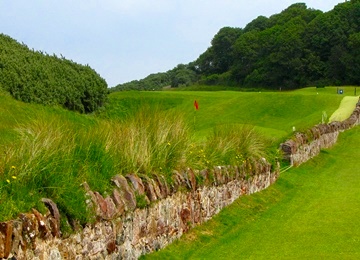 4. Pack Lighter Than What You Think
I tend to pack lighter than most people on any golf vacation, but knowing that we would be experiencing all sorts of different weather elements during our 12-day golf trip, I packed a little more than I should have. Bottom line, if you are going during the summer months, definitely bring a pair of shorts, a couple of golf shirts, and a couple of pairs of pants, along with any warm weather apparel. For that, I would recommend Mizuno apparel as the best option. Chances are you won't be needing several pairs of shorts and golf shirts, so plan accordingly.
And bring a pair of warm socks (maybe two) because if it's rainy and cold, your feet will feel it the most. Keep 'em warm! I stumbled upon this when I grabbed a pair of hiking socks while in Scotland.
5. Embrace the Elements
You're going to Scotland to play some of the best and oldest golf courses in the world, no less, in a place where weather conditions can vary by the minute. If golfers head over to Scotland and into their round of golf expecting perfect weather and conditions and nothing else, then when the elements settle in, their mood is likely going to take a turn for the worse. Instead, consider that it's all a part of the Scotland experience.
During a couple of our rounds, we had rain coming down sideways, which, as frustrating as it was at times, was rather enjoyable (well, maybe not for one of the rounds that took too damn long to finish!).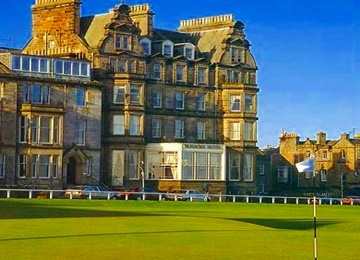 GTJ Specializes in Scotland Golf Vacations
Ready to start planning your Scotland golf vacation tour? The Golf Team at Golf Trip Junkie are always available to help out. Give us a call at 877.634.0790.