April 05th, 2022
Playing Golf in Texas - The Most Accessible and Exquisite Golf Courses
At the moment, Texas ranks fourth when it comes to the states with the largest number of golf courses. It has a little over 900 golf courses, and golf is a $1.7 billion a year industry in Texas, bringing in numerous tourists and visitors throughout the seasons. Some of the most extraordinary golf courses in this state are in San Antonio, among which are TPC and La Cantera. The good news is that they are also very accessible to anyone who wants to play, not requiring a membership or invitation.
While TPC San Antonio features two golf courses of high quality, comparable to those where PGA Tours are held, as well as impressive driving ranges and practice facilities, La Cantera received multiple awards over the years, including Golf Advisor Golfers Choice 2021 #8 Best in State and Premier Golf Resorts Silver Medal by Golf Magazine four years in a row. If we have sparked your interest in playing golf in San Antonio at one of these amazing courses, you can find what each golf course can offer in this article.
TPC San Antonio, A Relatively New Golf Course with Innovative Design
The golf course opened at the beginning of 2010 and is located within a short drive of Austin and just minutes away from the San Antonio International Airport. TPC San Antonio can be the perfect golf destination for you and your friends, as it features two 18-hole championship golf courses designed by two of golf's most innovative architects – Pete Dye and Greg Norman. Both courses have hosted Tour events, with The Oaks course serving as the PGA Tour's Valero Texas Open venue since 2010. The Canyons course was the site of the San Antonio Championship, a PGA Tour Champions event.
Reflecting the Tour's departure from the modern tournament style course, with expansive grass areas and spectator mounding, to a rather natural look and feel, The Oaks Course has a traditional design that balances narrower tree-lined fairways with wider fairways, which offers multiple routes to the green. It also has the following:
Just 100 feet of fall from the high point of the golf course to the lows
Bunkering that has a natural, rugged, minimalist style with edges emulating the canopy of the native oak trees
Intimate design with narrow corridors through oak trees
Par-72, a 7,435-yard course with forced carries on only two holes
Downhill holes playing into the prevailing wind, uphill holes play downwind
Bermuda grasses that were specially picked out for this course to provide optimum playing conditions, diversity in texture and color, and environmental sensitivity
As for the Canyons Course, it truly complements The Oaks Course since it is extremely different from it. The Canyons Course is a tournament venue in terms of design, strategy, and hill country beauty. It is a great piece of land that dictates the course strategy and design, the design is true to the flow of the land, the par of the golf course is 72, it expands over 7,106 yards, and it is a challenging golf course for scratch golfers and novices alike, with dramatic elevation changes. The Canyons Course also has Bermuda grasses, with the greens being Champions Bermuda, the fairways and roughs being 419 Bermuda, and the collars, approaches, and tee tops being Emerald Bermuda.
If you would like to play at TPC San Antonio on a weekend getaway with your buddies, check out our offer for this great golf course below.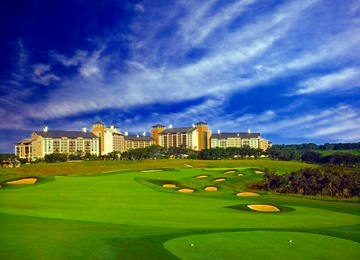 La Cantera, A Golf Course with a Magnificent View
Hidden in the breathtaking Texas Hill Country just north of San Antonio, this golf resort provides spectacular views of downtown San Antonio and the Hill Country from one of the highest points in the area. The golf course of La Canters covers 7,001 yards par-72, features five sets of tees on each hole to accommodate every player, from beginner to professional, and has six holes with amazing views of San Antonio, Six Flags Fiesta Texas, and the Texas Hill Country.
There, you can also find plenty of natural water features, swiftly running streams, stunning live oak trees, limestone rock outcroppings, and 75 dramatic white sand bunkers. These features of the La Cantera golf course and its surroundings complement San Antonio's reputation as a great golfing destination. La Cantera is one of more than 25 golf courses in Alamo City. What sets this golf destination apart from others is the fact that it also has multiple golf schools with short durations, such as The Half-Day Golf School and The Ultimate One-Day Golf Experience.
La Cantera also offers private golf lessons and corporate programs and even has a Junior Summer Program, during which it teaches at least four children who must be either family or close friends at a time. Other noteworthy awards this golf destination has won over the years are:
Golf Advisor Best Off-Course Amenities #8 in the Nation
2021 AGM Platinum Award
Golf Advisor Ranked the Resort Course #23 Best in State in 2018
Smart Meetings – Best Golf Resort 2017
If you are interested in playing at La Cantera in Texas, we invite you to choose from our two offers for this exquisite golf course.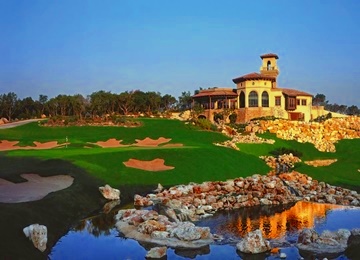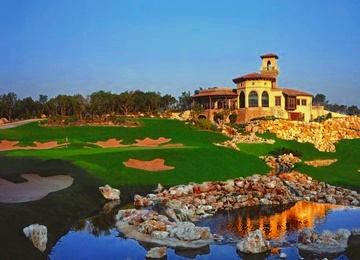 Texas is a major playground for golfers, with a mild climate, hill country elevation changes, lush piney woods, and seaside links. If you have not experienced playing golf in Texas, you are missing out, as this is a wonderful golf destination for people with any skills, from beginners to professionals. We invite you to check out the offers we have for San Antonio and to gather your golf buddies and equipment and go on a weekend getaway, especially if you live in close proximity to the city.