August 01st, 2023
5 Best Golf Courses to Visit During the Pandemic
Since the pandemic started, most businesses took a big hit, especially those dealing with organized groups like golf resorts. Fortunately, we've come a long way, and most restrictions have been lifted with a few exceptions, of course.
If you think it might be too late to book a vacation at a golf resort with your friends or family, don't worry. You're just in time. This is not a typical period. Golf resorts and hotels all over the US have just begun to receive tourists and to make sure that they offer a safe space for them to enjoy their stay.
However, before booking anything, make sure that you do your research to ensure that your destination of choice is receiving guests and under what conditions. While we're mainly in the clear, some social distancing is still warranted. In addition, you may need to be vaccinated or show proof of a negative PCR or antigen test if you're traveling by air.
So, if your palm is itching to practice your hole-in-one at one of the best golf courses in the country, you might want to take a peek at our list below:
Hammock Beach, Palm Coast, FL
Summer is upon us, and with everything that's been happening, wouldn't it be great to couple a memorable golf match with a stroll on the beach? This resort has two golf courses and was voted the "2018 Best Golf Resort in Florida" by Golf Digest.
Jack Nicklaus designed this ocean course, and it features six holes overlooking the Atlantic Ocean. Besides golfing and dipping your feet into the warm sand and salty water, this ocean resort offers couples luxury packages that include couples massage, spa credit, and a spa gift basket.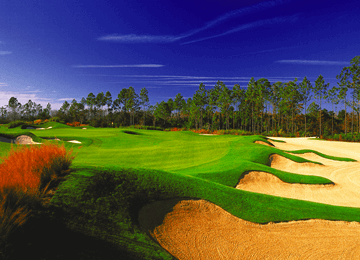 The Westin Mission Hills in Palm Springs, CA
Located in Coachella Valley, the Westin Mission Hills spa resort spans over 360 acres of Californian desert. It's also ranked as one of the top 50 golf resorts in North America, and it has gorgeous scenery, luxurious accommodations, and championship golf.
If you're feeling adventurous, then the Pete Dye resort course is the one you want, frequently being described as 'diabolical' yet enchanting and inviting.
If you're looking forward to a trip with the girls or the fellas, then Westin Mission Hills has the potential to satisfy the adventurous spirit; Mission Hills North (Gary Player Golf Course), for example, has an amazing 18-hole golf course—a delight for the seasoned golfer.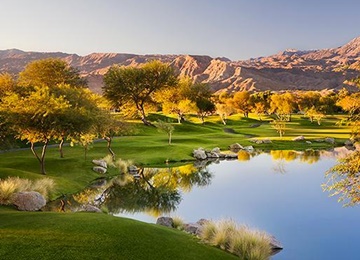 Paiute Wolf Course, Las Vegas, NV
Paiute Wolf Course is incredibly charming and wild, sporting one of Nevada's newest and most challenging courses. If you decide to conquer its raw beauty with your golfing buddies, it will definitely make you feel like a winner while striding its rebellious undulations.
After what seemed like a never-ending lockdown period, things have started to move a bit, so what better place for golf than in Vegas, on a 15-hole desertic green island?
So, prepare yourself to bust a move on the golf course, which might not be for the beginner player, but will surely enchant anyone with its breathtaking beauty. It's definitely a must-see for everyone in the golfing community.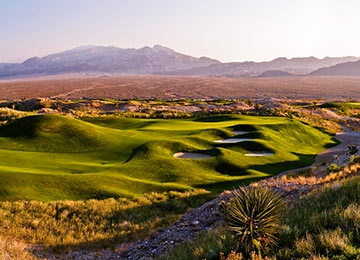 We-Ko-Pa Golf Resort, Scottsdale, AZ
We-Ko-Pa is idyllic and well-appreciated for its challenging yet beautiful courses. One of the best attributes about the Cholla course, which Scott Miller designed, is that it meets the sweet spot between challenging players enough during the game without making them feel too sour about missing a hole or two.
One of the things that golf players really appreciate about We-Ko-Pa is the course's greens and their incredible shape and smooth condition.
While We-Ko-Pa is a bit tamer and not a wild ride like the courses in Vegas, it's definitely a place where the average golfer can exercise their fortitude.
Sea Island Resort - Seaside Course, GA
In our opinion, the Seaside course warrants multiple visits or at least a yearly rendez-vous because it's truly the best place for those who thrive on traditional, classic sites.
As the name suggests, the Seaside course is linked to the ocean and has an 18-hole course. While it may sound intimidating for the inexperienced golfer, you will appreciate its classic layout.
Finally, Seaside is routinely ranked among the top 100 golf courses in the United States, and it's also the home of PGA Tour's RSM Classic, a FedEx cup event.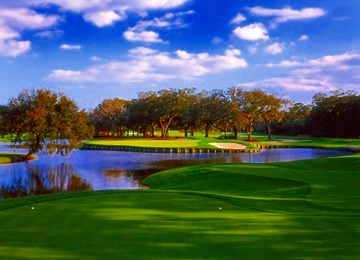 Wrap Up
Finally, regardless of your destination choice, the most important thing to take into account is what would best serve your golfing needs whether you're a two-party or five-party group.
At Golf Trip Junkie we offer custom-built golf trips across the United States. We offer a great variety of packages for all types of golfing experiences and for golfers who only want the best for their buck.
If you'd like to book a trip at any of these locations, get in touch with us and we'll be happy to make sure that you get the trip of your dreams and in the safest conditions.