August 08th, 2023
3 Different Williamsburg Golf Packages for the Non-Discriminating Golfer
Golf Travel Ideas, Williamsburg, Kingsmill Resort
Golf courses and resorts in Williamsburg, VA are, although it does not always come to the mind first for golfers, some of the best golf experiences in the USA. As such, we have created several great Williamsburg golf vacation packages. Here, we will outline and detail three different golf packages, with three considerably different price points.
Williamsburg Royalty Golf Package
For the serious golf enthusiast that simply cannot get enough golf, and looking for a memorable golf experience on a budget, this golf package will be right up your alley.
Being budget conscious, golfers will play golf on an excellent selection off challenging golf in the Williamsurg area and rest their head for the night at Fairfield Inn & Suites. With 36 holes of golf over 4 days, this Williamsburg golf package will give you your fill of golf without breaking the bank.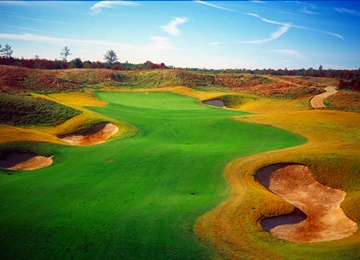 Starting from $97 per golfer per night (Low Season).
Learn More
King of Kingsmill Williamsburg Golf Package
This Kingsmill Resort golf vacation is perfect for any group of golfers looking to elevate their golf vacation experience.
Lodging will be at Kingsmill Resort, for 4 golfers, in a 3-bedroom fully equipped condo. Perfect for gathering after a round or day of golf on one of the resort golf courses - the Plantation Course or the River Course.
The Plantation Course is an Arnold Palmer design, while the River Course is a Pete Dye design, and host of the LPGA's Kingsmill Championship each May. Additional value to this tremendous golf package in the off-season is unlimited golf.
Essentially, golf your brains out with great value!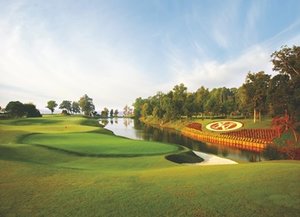 Starting from $191 per golfer per night (Low Season).
Learn More
Ultimate Buddies Kingsmill Williamsburg Golf Package
As the golf package states, this golf vacation has been created to be the ultimate buddies golf outing.
With this Kingsmill golf package, you and your golf crew will stay in a 3-bedroom cottage on the James River. A premium upgrade over the 3-bedroom condos at Kingsmill Resort, this is the perfect setting for a group of golfers looking to relax and unwind in a first-class environment.
The golf will also be played at Kingsmill Resort on both golf courses - the Plantation and River Courses.
An awesome golf experience in a premium setting. This one is tough to beat!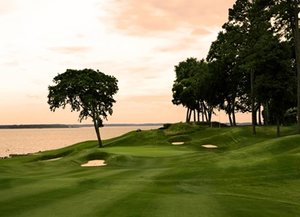 Starting from $379 per golfer per night (Low Season).
Learn More
Don't just take our word for it, check it out for yourself. Start planning your Williamsburg golf vacation. Call us today - 1.877.634.0790.
Golf Travel Blog - GOLF TRIP JUNKIE RSS