July 21st, 2023
A Simple Tip For a Better Overall & Efficient Car Rental Booking
Back in my heavy traveling days, I was the guy who would walk by long lines at all of the car rental counters and would just chuckle to myself. Chuckling because I would get on the escalator or the elevator and make my way directly to my pre-booked car rental. It was perfect!
So this is a simple tip many people do not think about that will help you avoid these long lines, especially in popular warm golf destinations such as Phoenix-Scottsdale, Orlando, Tampa, and several others.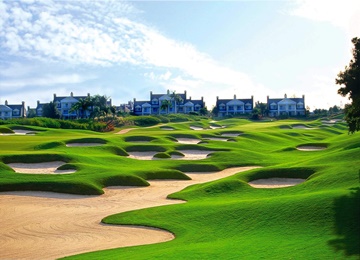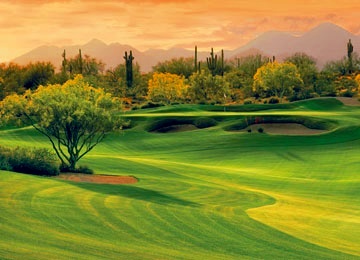 Sign Up for FREE Car Rental Preferred Programs
Prior to booking your car rental, be sure that the driver signs up for the preferred program of whichever car rental company you work with. It's FREE to sign up, so it's a no-brainer. For example, with Avis, their preferred program is called "Avis Preferred". Budget Car Rental is called "Fast Break". Upon signing up with one of these preferred programs, you will be given a member number and receive it in the mail shortly afterward.
At the time of booking your rental, be sure to log in using your preferred profile, then select the car, SUV, or van that you would like for your golf vacation. Your member # will auto-populate to your reservation. The benefit of booking your car rental this way is that you will be able to bypass lines and go right to your car upon your arrival. For example, at Phoenix Airport, you will make your way down the escalator or elevator, where you will see an electronic board that will display your last name and car location. This means that you are good to go and head directly to your car.
Convenient & Easy
There is one important catch, though... Be sure that your drivers license is always up-to-date, as well as the credit card you are paying the car rental with. If either one of these is not current, your name won't be on the board, at which point, you will have to provide correct information for both. At the PHX Car Center in Phoenix, for example, they have a kiosk close to the electronic board where you can take care of this information. Even with this little bit of inconvenience, you will still avoid longer lines.
Once you get to the car, all that's left is to load it up and drive out. Upon your departure, you will be required to show your license to the gate attendant, and then away you go.
Obviously, this process is very convenient and efficient. It's even more convenient if you have a tee time shortly after landing and equally the same if you simply have had a long flight, are tired, and want to get to your hotel.
I hope this little tip helps to make your golf vacation even more enjoyable.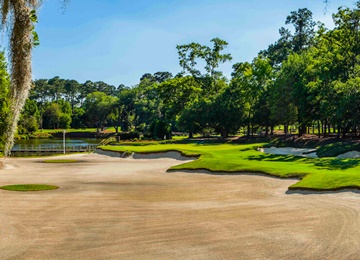 Book Your Next Golf Vacation With Golf Trip Junkie
For great golf vacation ideas be sure to contact one of our golf vacation specialists at 877.634.0790. We are always available to help out. Of course, you can submit a quote request and we will be sure to get back to you in a timely manner.