April 08th, 2017
Scotland Golf Trips: Be a Part of Scotland's Rich Golf History
It's that time of year again. The freshly-cut grass smell is back, golf greens are being aerated, and your clubs are ready to hit some golf balls. Not only is it that time of year at your local golf course, but it's also that time of year in Scotland.
If you've never played golf in Scotland, then you are surely missing out. Golf and Scotland go together like peanut butter and jelly. Scotland is home to the oldest golf courses in the world. It has a rich history that shouldn't be missed, especially if you're an avid golfer.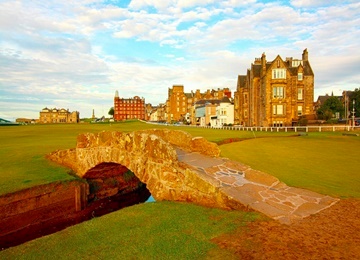 A Rich History of Golf in Scotland
Scotland's rich golf history began in the 15th century when Scottish lads began playing on the now-famous course known as St. Andrews Golf Course. However, the King of Scotland, James II, quickly banned the game because villagers weren't practicing their archery. People just couldn't stop playing the mentally stimulating game that was enjoyably difficult to master, and soon even the king got hooked. Ever since then, golf has become a preferred sport in Scotland.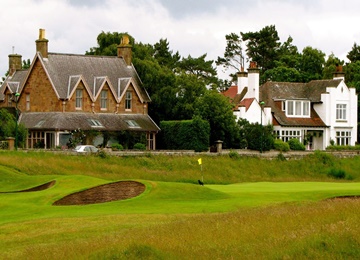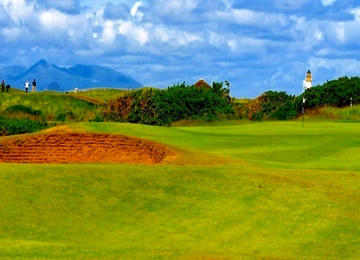 5 modern facts about Scottish golf courses
The St. Andrews prestigious golf club was men-only until 2014.
The St. Andrews golf course recently received a top award for its commitment to developing environmental sustainment practices across its beautiful landscape.
Scottish courses are known for having the most beautiful natural scenery in the golf course world.
The first international golf match was played in Scotland.
Jack Nicklaus said, "When the open is in Scotland, there's really something special about it."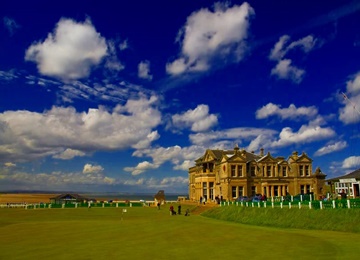 Plan Early for Scotland Golf Vacations
If you've been dreaming of golfing in Scotland, now is the day to dust off your bagpipes, zip up your kilt, research some Scotland golf trips, and get ready to make history.