August 03rd, 2023
What's Not to Love About Hyatt House Scottsdale/Old Town?
Golf Travel Ideas, Arizona, Scottsdale, Hyatt House Scottsdale/Old Town, We-Ko-Pa Golf Club
For several reasons, our #1 lodging choice for groups heading to Scottsdale, AZ on golf vacations is Hyatt House Scottsdale/Old Town. With pretty much all the amenities that you could ask and hope for while on your customized golf trip, it really can't be beat. Here's what we love about it. No doubt, you and your group will feel the same as well.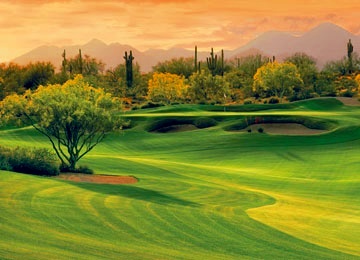 Fully Equipped & Spacious Suites
At Hyatt House Scottsdale/Old Town, all 1-bedroom and 2-bedroom suites are fully loaded, so it's your home away from home. You will enjoy a fully equipped kitchen, free Wi-Fi, and of course, a large flatscreen TV.
Perfect for golf groups of all types, every suite offers the opportunity to spread out and relax, as well as take the time to prepare the meal of your choice.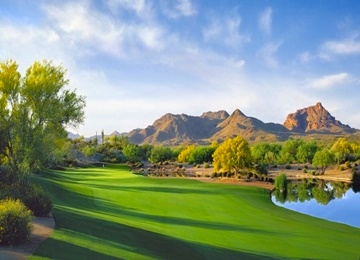 Daily Hot Buffet Breakfast and Food & Beverage
Included in your stay at Hyatt House Scottsdale/Old Town is a complimentary hot buffet breakfast which you will be also able to order from a cook-to-ready omelet station before setting out on your day of golf.
At the end of the day, the group can enjoy an evening of food and beverages. Furthermore, Hyatt House offers a complimentary grocery shopping service where they will load up your refrigerator for you while you're out playing golf. Not a bad deal at all, if you ask me!
Enjoyable Resort Amenities
Following a day of golf, especially a full day that includes 36-holes of golf at We-Ko-Pa Golf Club, who wouldn't like the idea of settling in the whirlpool for a relaxing soak to soothe any aches and pains associated with golf?
In addition to the the whirlpool, you can enjoy a warmup swim in the morning before heading out for golf, or of course, at the end of the day. For golfers looking to maintain their fitness and conditioning level throughout the duration of their golf vacation, Hyatt House Scottsdale/Old Town has a 24-hour fitness center. And finally, if the mood strikes, you can spend an evening of grilling in the open courtyard with the group.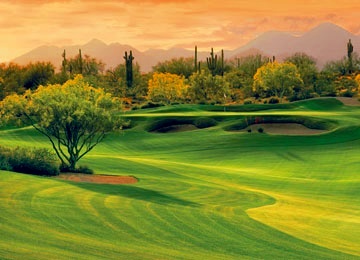 Ready to Plan Your Hyatt House Scottsdale/Old Town Golf Vacation?
Learn more about how the team at Golf Trip Junkie can help you plan a seamless, enjoyable, and memorable Scottsdale golf vacation. Call us at 877.634.0790 or click on the Request Quote button for more details.