August 04th, 2021
5 Top Golf Courses for Beginners
Summer is halfway through, and if you're still contemplating a golf trip, you might start to feel pressured to choose the right one, especially if you're a beginner.
Fortunately, there are many beginner courses available to choose from. Many of them come with attractive amenities, fantastic landscape views, nearby luxurious resorts, and other attractions that will make your vacation unforgettable.
Without further ado, here are five golf courses for beginner players who want to practice their swing and actually enjoy it:
Blue Course - Wigwam Resort Scottsdale Arizona
Located near the Arizona mountains, with elegant trees and beautiful landscapes, the Wigwam Resort Blue Course (formerly the Patriot Course) will set you up for an adventure. Aimed at both experienced and beginner players, this golf destination offers many amenities, such as spa retreats, tennis courts, and various events.
First opened to play in 1965, The Blue Course at Wigwam Resort was initially named "The Patriot Course." This golf course is much shorter, covering over 6,000 yards with 34 bunkers recently designed in a flat-top style, filled with white sand. It represents a much less demanding terrain for players making it an ideal match for beginners or short hitters.
We-Ko-Pa Saguaro Course - Scottsdale, Arizona
We-Ko-Pa Saguaro course is an accessible golf course recommended for both professional and beginner golf players. Situated in Sonoran Deserts, just outside Scottsdale, Arizona, this course is a majestic, deserted landscape enriched by the Arizona mountain curves and green fields that intertwine with its elegant dunes.
We-Ko-Pa means "four peaks," referring to the mountain peaks visible from the golf course. The Saguaro Course opened in 2006 and is well known for its accessible fairways and small green patches. Bill Coore and Ben Crenshaw design it, and it's suitable for beginners to test the field, practice their swing, and enjoy the landscape.
Even with its enchanting traditional setting, prepare yourself to be surprised and challenged by its curvy small green patches that might test you.
If you are up to some extra entertainment after golf, you can visit the Fort McDowell Casino, Arizona's first casino ever opened. They offer different amenities and hotel services for those wanting to make their summer vacation more memorable.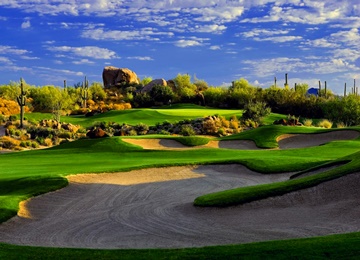 The Talking Stick Golf Club - Scottsdale, Arizona
The Talking Stick Golf Club featuring two golf courses: the O'odham and the Piipaash Course designed by Bill Coore and Ben Crenshaw.
The Piipaash Course (formerly the South Course) is shorter with straight cuts, tree-lined fairways, and mostly a plain green terrain that leaves no place for heroic island greens situations.
It is a space that encourages strategic planning more than looking for an adventurous golf game.
If you are more into quiet, fast, and simple golf landscapes that don't bring many difficulties along the way, this course will be an excellent match.
However, if you are looking for something more sustainable, we recommend trying the O'odham Course (formerly the North Course). Experienced golf players prefer this one more due to its exciting architecture and broad, angular holes. If you feel you can handle a more challenging game, by all means, give it a go.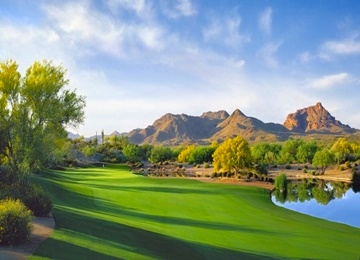 Retreat Course - Sea Island, Georgia
Another fantastic place to golf is Sea Island, Georgia. It combines old ways and new technologies with dramatic landscapes for greater variety. Think green fields colliding with sand bunkers and uneven contours that challenge the player in you.
The Retreat Course was renovated by Mark and Davis Love the 3rd and was inspired by Walter Travis' 1928 original nine-hole course. It's also home to many championships; many well-known PGA tours take place here, not to mention that many famous players live nearby: Zach Johnson, Matt Kuchar, and Davis Love III.
For a memorable and truly unique experience, we recommend you add the Retreat Course to your summer vacation destination list.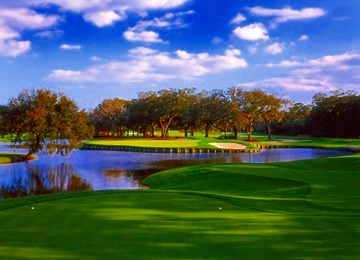 Old Course – St. Andrews, Scotland
Last but not least, we have The Old Course, best known for its longevity in golf history. Known as the Old Lady, this destination is the homeland of golf, having recorded the first golf game ever played in the 15th century. It originally carried another name, "golfing grounds" of St Andrews, but after the "New Course" establishment in 1895, it became known as the Old Course.
While this golf destination is one of the most popular worldwide, it might come as a surprise that it fits beginner golfers. It might not be one of the most straightforward courses you will find at Saint Andrew, but it's manageable by the bold.
The Balgove Course is the only nine-hole course available, featuring only 1520 yards, bunkers, and a double green. This destination is another good choice for beginners, juniors, including those with a high handicap.
While The Old Course has a flat landscape and approachable reach, its terrain can be troublesome, even for decently experienced golfers. However, beginner golf shouldn't be discouraged. In actuality, it's the challenge itself that makes everything very exciting for beginners.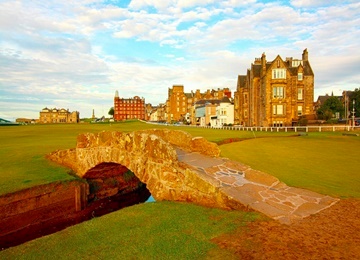 Wrap Up
If you decide to book a vacation at any of these golf courses, make sure that you contact us today, and we'll give you all the information you need. We understand the apprehension as a beginner, but most of these courses can accommodate the needs of both experienced and less experienced golfers.