November 09th, 2020
Family and Small Group Trips During the Pandemic
Since golf is considered one of the sports least likely to pose a danger for contracting COVID, those of us who love filling the cups can still partake in our favorite activity during the pandemic. This is not to say we should do this blindly, without taking any precautions.
Golfing trips involving large groups should be a no-no for any reasonable person. And close family, or the people you've been in lockdown with, should be a favored as company to your regular golfing buddies.
This raises the problem of finding entertainment for the whole group while on vacation – and the type of entertainment that doesn't involve close proximity to a whole crowd of people. Here's a couple of suggestions for planning just such a trip:
Williamsburg, Virginia
The former capital of Virginia, this charming little town has quite a few things going for it. Not all bars and restaurants might still be open, but there is a lot of colonial architecture to admire and some history museums to visit.
Golfing wise, the nearby King of Kingsmill resort hosts two top-rated 18 hole courses: River and Plantation. River offers good possibilities for strategizing while plantation is dotted with colonial era houses. What's more, the staff offers year-round golfing lessons and room to practice, so those who are new to the game won't be left out.
There's also a free shuttle service to nearby attractions and those who aren't so keen on golfing can spend their time biking, playing tennis, or practicing watersports.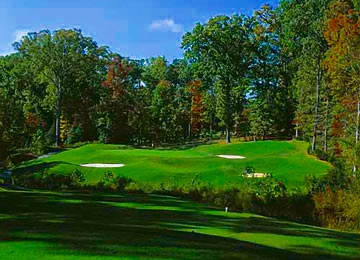 Streamsong, Florida
Fancy someplace a little bit warmer? Then the Streamsong Resort of Florida should be to your liking. The resort is home to the famous Streamsong (Blue), a 36-hole course bearing the signatures of Tom Doak and Bill Coore. This course is made interesting by its exceptionally wide fairways, as well as through incorporating many types of terrain, including a savannah portion.
During your visit here you might also enjoy:
Archery
Shooting clay pigeons
Guided bass fishing and boating
Pebble Beach, California
If you have the means, then why not go for the best? The Links course at Pebble Beach has long been considered one of the top golf courses in the US, taking the title of number one for 2001 in the 100 Greatest Golf Digest classification. "The greatest meeting of land and sea in American golf", Links allows for a wide variety of gaming styles and offers the opportunity for lots of Hail Marys. It was designed by Jack Neville & Douglas Grant way back in 1919 with slight improvements brought by Arnold Palmer and Thad Layton in recent times.
Unlike other locations we've recommended on this list, there's not all that much to do at the resort itself other than golfing, dining, and biking… BUT, just a stone's throw away of Pebble Beach you'll find plenty of opportunities for:
Horseback riding
Go-cart and bike racing at Weather Tech Raceway in Laguna Seca
Visiting the historic town of Carmel-by-the-Sea
Wine tasting in the Carmel Valley
Visiting the Monterey Bay Aquarium
And much, much more…
Let us help you get there!
It's sensitive times like these when carefully planning your gateway is essential, and careful planning is precisely what we do. We always keep up to date with quarantining rules on locations our clients wish to visit and take great care to minimize any potential risks. Additionally, booking a gateway with us can give you access to some special vouchers and discounts.