November 04th, 2016
#AskSean: It's Our First Time On a Golf Vacation, Do You Have Any Tips?
During my years of traveling a boatload for business and pleasure, I have along the way come up with some pretty simple, yet efficient ways to make the overall travel experience all the better. Some of which are so simple that it's difficult to believe that people don't do it all the time. But I guess that is where the experience comes in. So I have put together a list of four tips that will help the traveling golfer save both time, money, and eliminate some stress. And it may even stop the sweating while truckin' through the airport.
So take note to help make your next golf vacation from Golf Trip Junkie that much better.
Here they are . . .
1. Car Rentals - Join Frequent Traveler Programs
No matter what your preferred car rental company is while on the road, they all have a frequent traveler program, which even if you don't travel much, there is a benefit to joining them.
To help you understand why, close your eyes and picture any airport car rental agency - Avis, Budget, Enterprise, etc. What do you see at their respective counters, especially during peak travel times? That's right. A line. A big pain in the butt line!
When joining a car rental company's preferred program the biggest benefit is walking right by that line, filled with amateur travelers that are getting frustrated because they're going to be late for their 1:03 tee time. But no, that won't be you.
By joining this program you will be able to walk right by the line, go down the elevator or escalator (picture Orlando or Phoenix airports), to your car rental company and there you will see on an electronic board your name and the location of your car. Perfect!
You walk right to it, hop in the car and away you go. Of course, you will be stopped at the gates to show your drivers license to make sure that everything jives up with your registration.
Most major airports, such as the aforementioned Orlando and Phoenix airports, have these. For the ones that don't, they will normally have a separate line for their preferred members or a separate location altogether designed especially for you.
Before we go any further, there are some important things to remember when booking your car rental:
First, if you haven't signed up for a preferred program, do so before renting your car. If you do it afterwards, no problem, just give them a call to have them add it to your reservation. Hopefully it's done properly and you'll be good to go. But signing up and attaching your preferred member number is far easier and far more reliable than doing so after the fact.
Second, always make sure your credit card information is up to date. If not, when looking for your name on the electronic board, well, you won't find it. You will have to go to the kiosk spot to get it updated in their system. Car rentals aren't free, ya know!
Third, same deal with your drivers license. Make sure that the expired one is not still in the system. If it is, your name won't be on the electronic board either and you will also have to go to the kiosk spot to get things into the system correctly.
And yes, signing up is FREE. AND, they don't bombard you with emails either. So all in all, it's a win-win.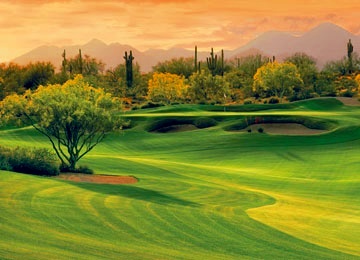 2. Don't Take the Fuel Option
Plain and simple, short and to the point . . . Don't take the fuel option because they gouge (screw) you on the price. I've traveled more than enough to test this theory, and while some are reasonably priced, I have taken notice of car rental fuel option prices, then while driving out of the airport pay particular attention to the price of gas. Almost always it's priced higher, and pretty much every time it's priced way too high.
Remember, they have to "pay someone" to hop in the car to go fill it up, so that's the cost of convenience for you and they'll ding you for it.
3. Always Fill Up Within a Few Miles AND Keep Your Gas Receipt
With the hundreds of cars that I have rented over the years very rarely have I been asked for my fuel receipt upon returning my car, but there has been a few times that I have. Bottom line . . . They want to make sure that a) you filled up the tank for real (although they always turn the ignition on to see for themselves) and more importantly b) they want to see that you filled it up close by and not in Timbuktu, where you have driven for miles before returning the car, and it's not completely full.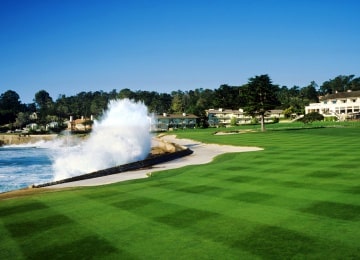 4. Use Ship Sticks
Shifting gears . . .
I can't tell you how many times I have slugged my Ogio Mammatch Golf Travel Bag through the airport, and quite frankly, I don't recall a single time where I thought to myself "Man, this is a blast!" Nope, not once. And my travel bag has the cool wheels so I can push while it's standing upright. Better than most, but still no fun.
In addition to using Ship Sticks and eliminating the "fun" of slugging your golf equipment through the airport, your clubs are going to make it to your destination on time, waiting for you either when you check-in at Pinehurst Resort or PGA National Resort, or waiting for you in the Pro Shop at We-Ko-Pa Golf Club. They will be there!
Nobody wants to pay any amount of money - big or small - for a golf vacation, one they've been waiting for for months, had high expectations for then to have to rent a set of golf clubs because their clubs didn't or couldn't make an appearance. True, the rental sets are more than likely good game improvement golf equipment but not in all cases. Besides, are the shafts the same as what you use? Are the grips? Do you normally play with shovels for irons or do you play with blades?
As for the pricing, traveling within the USA the price point is very good. Depending on the size of your travel bag or box you use and the insurance you select (recommend at least $1,500 for insurance), the pricing can be on-par to what you pay the airline. And even if it's a little bit more, so be it. Your clubs will get there ESPECIALLY if you have any connecting flights. Oh, the nightmare of connecting flights!
Traveling from Canada to the USA and return is a little pricier, but you can save some cash by doing a one-way trip to ensure your equipment gets to your destination then slug them with you on the return home. That is always a cost-efficient option.
Essentially, Ship Sticks ships worldwide, so once it gets out of the USA to USA shipping, the price does go up. But your clubs will always arrive on time.
Last tip with Ship Sticks is if you're moving your lodging around or not staying at the same resort, I would suggest sending your golf equipment in your golf travel bag. For the most part, they are easy to fold up, because you will need to have it with you following your final round to pack them up and apply the proper shipping label. It's much easier than worrying about keeping a box in-tact. Either way, I'd always recommend shipping them in your golf travel bag as it's easier to put the extras such as shoes, boxes of golf balls, etc., in.
Personally, for me, the folks at Ship Sticks have been great to work with. Even when issues arise they certainly take care of them fast and efficiently.
Lastly, I can promise you that when you and your buddies are trekking through the airport, and they are slugging their golf bag while you are pulling your carry-on bag (Why do guys pack like girls on 7-day golf trips???) you won't be thinking "Man, I wish I could be doing that!"
Use Ship Sticks.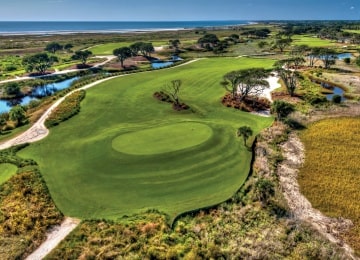 What Are You Waiting For?
Apply these simple little tips to your next golf vacation and I promise you the overall experience will be that much better.
In the meantime, there is no point in all of these great tips if you don't have a golf vacation booked yet. Take a stab at any one of our Request a Quote buttons or call us toll-free at 1.877.634.0790 to tell us where you want your next golf vacation to be.